Make Learning "Totally Do-Able"!
Re-engage kids with activities that are fun, simple, and STEM approved!
Need more STEAM in the classroom?
Want to have fun with kids at home, without the screens?
Perfect for kids ages 5-10 years old
(younger and older too!)
"I use it to help supplement my kindergartener's curriculum. I also use certain activities in my 5th-grade science class :)" -Samantha, club member
Teachers: send these resources to parents!
Parents: use these resources with simple household supplies for STEM at
Find everything you need to create engaging projects in one place! 
Discover NEW experiments and challenges every month!
Learn how to use simple household items to engage the kids while they're in-home learning 
We keep it easy! There's one easy plan to enjoy awesome science and STEM all year long. Pay monthly or pay just once for the whole year. New projects at your fingertips every month.
Visit your member dashboard for the perfect activity. 100+ ideas a month! Instant downloads make prep time a breeze. Make lesson planning easy! Looking for a certain theme or activity, feel free to ask!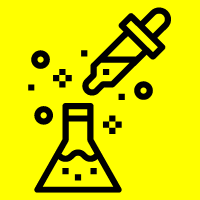 Make learning fun again! Bring excitement into the classroom or group setting. Get kids off the screens with "do-able" STEAM projects. Plus, only simple materials are needed!
Cultivate a love for science and STEM or STEAM month after month with new experiments, challenges, and projects. Get kids thinking and creating.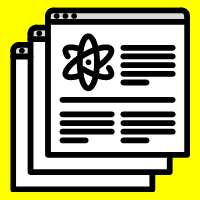 Spend more time learning together with exciting projects and experiments each month and less time searching the world wide web. Have an idea but don't see a project? Ask us!
Connect with your kiddos! Make learning fun again with activities that feel more like play. We design projects that encourage kiddos to be junior scientists, engineers, inventors, and artists!
Each month the dashboard will feature three fun packs that include a seasonal, holiday or theme of the month, slime, and grab bag pack.
Each month features at least 4 themed STEAM projects that go along with the season or holiday. Learn about a famous artist too!
Access all of our quick printable activities with just a click of a finger. The Library is divided into Winter, Spring, Summer, Fall, Art, Jr. Engineer, Year-round, and Brick.
Explore a new artist every month! Read a kid-friendly biography and try one of the fun and "totally do-able" art activities. Includes a fun how-to video!
Explore a new scientist every month! Read a kid-friendly biography and try one of the fun and "totally do-able" science activities. Includes a fun how-to video!
Looking for an activity that doesn't have a seasonal theme? We've got you covered with some of our most popular themes! We've just recently add a Simple Machines Pack suggested by a member!