Hand-On Learning Prepped for You in the Club!
"I use it to help supplement my kindergartener's curriculum. I also use certain activities in my 5th-grade science class :)" -Samantha
"I run a small after school program at an elementary school in rural northern California and the Jr engineer guides are the perfect thing for our program. Our kids range from tk-5th grade and these projects are perfect for that age group. We do them once a week on Wednesdays (5 hour long day) and it helps engage the kiddos, teach them something new, all the while being fun and exciting. We've also been able to secure a grant to help with funding in large part because of the stem activities we've gotten from you so thank you!" -Amber
Hi! I'm Sarah, and I love Hands-On Learning!
My son and I started "learning" way back when he was just three years old with baking soda, vinegar, and one of those free eye droppers for medicine you get at the pharmacy...raise your hand if you save those too!
Over the past ten years, our hands-on learning evolved from basic science to more involved engineering to exploring famous scientists/inventors and even artists.
My #1 priority has always been to share experiments and projects that are doable for teachers, group leaders, and caregivers. Oh, and budget-friendly, too, of course!
It's for you... the teacher, group leader, caregiver, or anyone who works with or spends time with kids learning and exploring!
Thank you as always for the wonderful printables and project ideas.  I am so excited that you will be offering 2023 Year of the Rabbit projects!  We are also planning a "Where Chocolate Comes From" STEM program this winter, so any printables on the process from cacao plant to candy bar would be great, as well as simple chocolate tempering activities or experiments we could do with the kids (Grades 1-5, thoughmost participants will probably be in 2nd or 3rd grade).
The Little Bins Club is wonderful; thank you!- Betsy
We keep it easy! There's one easy plan to enjoy awesome science and STEM all year. Pay monthly or pay just once for the whole year. Perfect for grades K-4. New projects are at your fingertips every month.
Visit your member dashboard for the perfect activity. 100+ ideas a month! Instant downloads make prep time a breeze. Make lesson planning easy! If you are looking for a certain theme or activity, feel free to ask!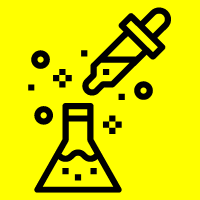 Make learning fun again! Bring excitement into the classroom or group setting. Get kids off the screens with "doable" STEAM projects. Plus, only simple materials are needed!
Cultivate a love for science and STEM or STEAM month after month with new experiments, challenges, and projects. Get kids thinking and creating.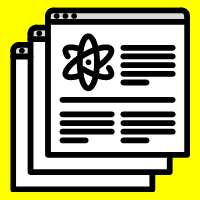 Spend more time learning together with exciting projects and experiments each month and less time searching the world wide web. Have an idea but don't see a project? Ask us!
Connect with your kiddos! Make learning fun again with activities that feel more like play. We design projects that encourage kiddos to be junior scientists, engineers, inventors, and artists!
Each month the dashboard will feature three fun packs that include a seasonal, holiday or theme of the month, slime, and grab bag pack.
Each month features at least 4 themed STEAM projects that go along with the season or holiday. Learn about a famous artist too!
Access all of our quick printable activities with just a click of a finger. The Library is divided into Winter, Spring, Summer, Fall, Art, Jr. Engineer, Year-round, and Brick.
Explore a new artist every month! Read a kid-friendly biography and try one of the fun and "totally do-able" art activities. Includes a fun how-to video!
Explore a new scientist every month! Read a kid-friendly biography and try one of the fun and "totally do-able" science activities. Includes a fun how-to video!
Looking for an activity that doesn't have a seasonal theme? We've got you covered with some of our most popular themes! We've just recently add a Simple Machines Pack suggested by a member!
NOTE: Annual Members have full access to all seasons/holidays and past scientists and artists for easy prep.
*Monthly members only have access to the current month's materials.
"I'm writing to you from South Africa and wanted to let you know that I love your site and your activities. Although I do struggle with juggling school, extra murals and fun activities like the ones you write about, when we do have a moment to do some STEM activities I always turn to your site first because I know there will be something that is easy and fun to do.
Thank you so much for all the effort you put in, it really does make a difference to the lives of us moms that don't have a lot of time to do the things that we to love to with our children. Kind regards"-Destiny