Need Quick Projects NOW? Join the Library!
Do you love our printable activities but wish there was a more convenient way to get them?
It's time to join the Library Club!
Perfect for ages 5-10 years old!
You'll Get:
Instant access to our most popular downloads from the website!
Exclusive printables just for members.
No more re-entering your email address and searching through folders!
Quick Projects you'll love and that are "totally do-able" with simple supplies.
You will never have to enter your email address over and over to download a printable again! Log in and go!
HERE'S HOW THE LIBRARY CLUB WORKS!
We keep it easy! There's one easy plan to enjoy our science, STEM, and art printables. New projects at your fingertips every month.
Visit your member dashboard for the perfect activity including STEM, art, and more! Simply download and get started. Make lesson planning easy!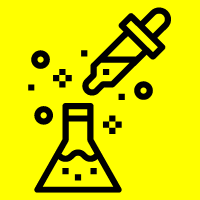 Make learning fun again! Get kids off the screens with "do-able" activities. Plus, only simple materials are needed!
Explore a huge variety of projects that are available with super-simple instant access! Just select, click, and GO! The library is updated regularly! The seasonal libraries also include holidays.
 ART Library: famous artist inspired projects, STEAM projects and cool crafts
Jr. Engineer/Scientist Library: STEM challenges, STEM projects, science experiments, and more
Winter Libray: Seasonal art, science, & STEM
Spring: Seasonal art, science, & STEM
Summer: Seasonal art, science, & STEM
Fall: Seasonal art, science, & STEM
Brick Building: Brick themed challenges and projects
Year-Round Library: Mini-project packs, games, and more
Enjoy any of our STEM and Project packs for 20% off the regular or sale prices when you visit the SHOP. Find many fantastic STEM, Science, and Art packs.
Full Instructions, Images, & Templates!
You'll find everything you need to complete the projects from supply lists to instructions and templates to step-by-step pictures! Simply download and get started!